While the holiday season is not typically considered the best time to put your home on the market, it can come with some advantages. Buyers who are looking for their next home during the holidays are often more serious about buying and there is less competition for them to contend with. Though selling during the holidays may not be ideal, there are some things that can be done to not only help market your home during the festive season but also to make the entire process as stress-free as possible.
We've put together some tips and tricks to help make your home stand out when selling during the holidays.
Selling During the Holidays: Hire a Reliable Real Estate Agent
One of the best things you can do when selling your home is to hire a real estate agent. The holiday season is a busy one, so finding someone who will be available to help you during Christmas and New Year's is essential. If you have a trusted agent whom you've worked with before, great! If not, consider asking friends and family members for recommendations for an agent that will go above and beyond to get your home sold. Working with a reliable, professional real estate agent will help take some of the stress out of the entire selling process, as they will be able to handle things like coordinating showings with potential buyers and negotiations, leaving you with more time to enjoy the holiday season.
Keep Your Holiday Décor Simple
When selling during the holidays, it's important to remember that while you might love the way your home looks decked out in all your holiday décor, potential buyers might not. Keeping your holiday decorations simple will not only help your home show better but will also help potential buyers visualize themselves living in the space. Decorations can get large and can be distracting, so scaling back your décor is a great way to ensure that you are showing off your home and its features to the best of your ability.
Invest in Professional Photography
The holiday season is typically accompanied by shorter days and longer nights, which can sometimes make it difficult to showcase your home accurately. This is where investing in professional photography is essential. With weather conditions outside being less than ideal, many potential buyers will be beginning their home search by scrolling through listings online. Making the investment in a professional photographer can give you a huge advantage when it comes to really making your home stand out among the rest. Offering high-quality images of your home will help entice buyers to want to see more, which will hopefully lead to them arranging a showing. If you happen to have a photo or two of your home's exterior or yard during the summer months, be sure to include those as well.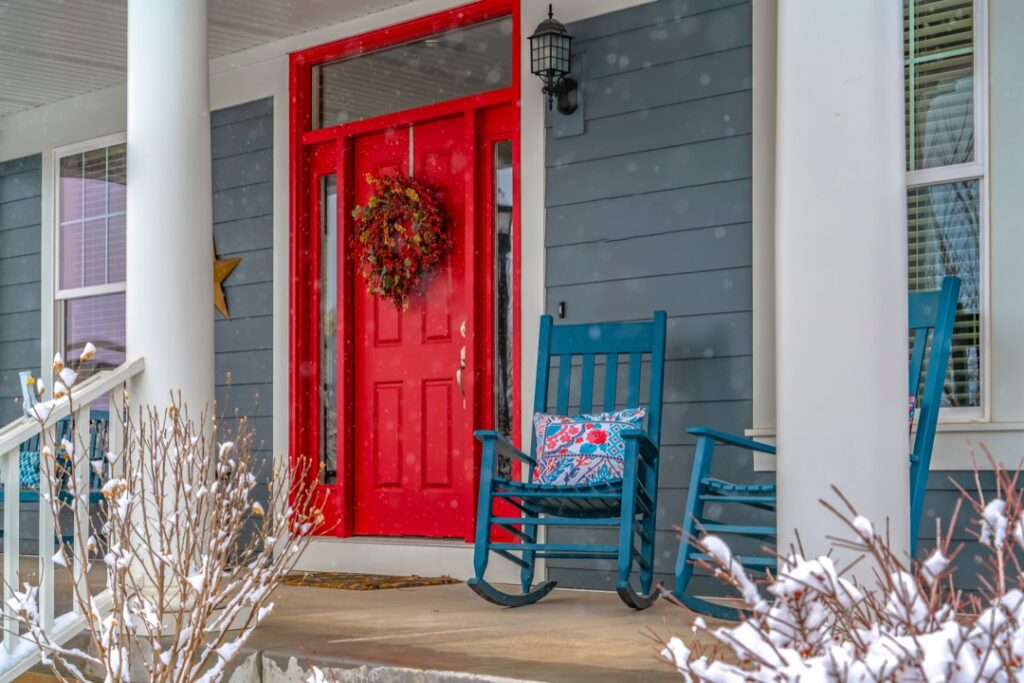 Focus on Curb Appeal
While the exterior of your home is likely the last thing on your mind when selling during the holidays, it is actually one area that you should spend some time on. Once the leaves fall from the trees during autumn, your home will become more exposed. This is why it's important to spend some time doing any exterior touch-ups that are needed to make your home look great. Cleaning the cutters and raking any stray leaves before the snow falls is a great place to start. Adding a festive holiday wreath to your front door can help bring some life to your front step and ensuring that sideways and paths are free of snow and other debris is essential to keeping potential buyers safe when they come to view your home. The exterior of your home is its first impression, so making sure it looks great will only help add to the overall wow factor of your home.
Though selling during the holidays might not be ideal, it can be a great opportunity to get your home in front of serious buyers without having to worry about as much competition. Taking the steps needed to make your home stand out will not only allow you to make a great first impression, but it can also help make the entire process as stress-free as possible.