If you find that your yard and the exterior of your home are looking a little worse for wear after a harsh Canadian winter, then you might want to spend some time this spring making some improvements to your home's curb appeal. Curb appeal refers to the attractiveness of a property and its surroundings from the street, or curb. If you had plans to sell and were thinking about listing during the spring market, then it might be worthwhile to spend some time improving your home's curb appeal so you can give prospective buyers a great first impression when they come to view your home.
We've built out a list of 5 easy ways to improve your home's curb appeal this spring to help your home stand out in the spring market.
Improve Curb Appeal: Paint The Front Door
One of the easiest ways to both boost your home's curb appeal and add some personality is to paint your front door. Your front entry is going to be the main focal point for anyone coming to view your property and will be one of the first things that people see from the street, so refreshing your front door with a bright coat of paint is a great way to help it stand out. Blues, reds, and blacks are all popular front door colours, so if you're feeling like giving your front door a fresh coat of paint this spring, consider trying one of those colours!
Refresh Flower Beds & Planters
The warmer weather of spring will very quickly cause things to begin to green up after a dreary, cold winter, so it is the perfect opportunity to refresh any flower beds or planters in your front yard. It might take a bit of elbow grease to get into the dirt and clear out any old growth from last year, but adding new flowers and a fresh layer of mulch is a great way to refresh the front of your home and add to its curb appeal.
Make Your Entry Grand
As mentioned before, the entrance of your home is going to be the main focal point for prospective buyers when they come to view the property, so you want to make sure your front entry stands out. Consider adding some flower planters on either side of the door to help add visual interest to the space, and hanging a seasonal wreath on the front door is a great way to add some colour to the space. Painting your front door is also a great way to add some character to the front of your home.
Add Some Seating
While some homes have small front entrances, some homes might have a larger front porch that can accommodate furniture, so consider adding some seating to the front of your home. This could be anything from a porch swing to a bistro table, but adding some seating to your porch is a great way to make your home seem warm and inviting to potential buyers.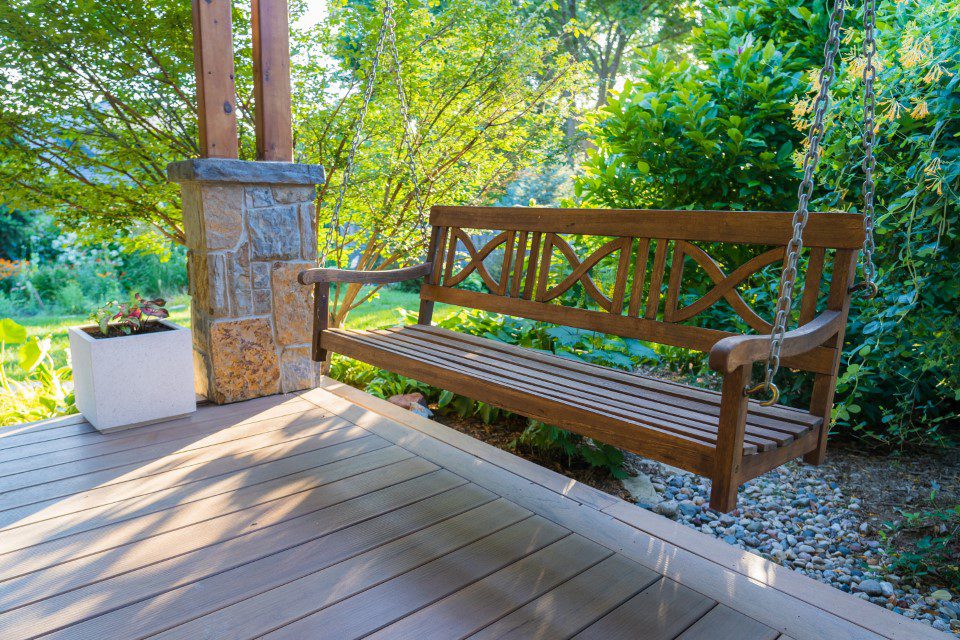 Minimize Clutter
There is no question that a front yard can sometimes become cluttered, whether it be with yard maintenance equipment or children's toys but taking the time to tidy up and minimize clutter can be a great way to improve your home's curb appeal. Ensuring that walkways are free of debris will help eliminate tripping hazards, and tucking toys away will minimize clutter in your yard and will help improve your curb appeal.
Whether you're looking to improve your home's curb appeal for the warmer months or are looking to appeal to potential buyers and leave an impression, these tips will help take your home's curb appeal to the next level this spring!
Are you thinking about selling your home this spring? We can help! Contact us today to get in touch with one of our experienced agents.